Founder of SABSON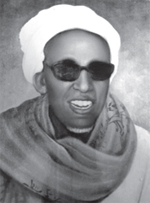 Salem Abdul Rehman Bajersh
The SABSON group is a diversifed business group linked to famous business house from Hadramout region, Middle East. The group was started more than 100 years ago in Hadramout and now operating in Yemen, Oman, UAE, Saudi Arabia, Jordan, Eastern Asia & Africa.
The founder of the group Mr. Salem Abdul Rahman Bajersh was a prominent name in the business community in Hadramout province. He started the business of import & export of foodstuff items and fishery products in the year 1910 and concentrated his business in Hadramout state and Aden, the British colony at that time.
After the unification of Yemen in 1990, the group expanded the business to all Middle East Governorates under the name of Salem Abdul Rahman Bajersh & Sons (SABSON) and increased and expanded its activities to satisfy the needs of its valuable customers. The group activities include owning & operating Power, Cement, Steel, Food Processing, Polystyrene Products Plants etc. Additionally the group is involved in trading activities of Commodities, Automobiles, Real Estate to name a few.
SABSON is considered one of the most important trading cores of Southern & Eastern provinces, being the pioneers in establishing intermediate Cement industry in Mukalla & Aden and state of the art Steel and Power plants in Mukalla. In addition, we are one of the biggest leading importers & distributors in Middle East.
Sabson Energy being the youngest member of the group was established to create robust energy arm for the group focusing at serving the Oil & Gas, Power & Water Industries in Middle East with International and professional services quality.
This new company is strongly supported by the group capabilities and well-respected Energy business companies Regionally and Internationally and Professional business partners from different parts of the Globe.